Our Guide to… Top Celebrity Entrepreneurs
When it comes to picking out rising stars, we often look for those described as having "the triple threat": all singing, all dancing and really rather beautiful. However, in recent years, in a bid to secure longevity, we have noticed that a lot of these stars have added another threat to their list: intelligence. Who says you can't have it all. Yes, it would seem that increasingly celebrities are using their fortunes for good, taking on an Apprentice-like air and starting up some oddly successful businesses. With that in mind, we have put together a list of our favourite celebrity entrepreneurs, perhaps providing you with some inspiration of your own.
Top of the list has to be our very own Posh Spice. From being one fifth of the best girl band in the world to marrying David Beckham, Posh could have very easily sat on her laurels and lived up to the WAG reputation. But Queen B has used her influence to create a very successful fashion brand, earning prestige in her own right within the fashion industry. She opened her first store in Mayfair in September and continues to wow runways all over Europe. Juggling four children and a burgeoning career can't have been easy but she has done it in style, proving brains and beauty can be achieved. With rumours of baby number five on the way, it is set to be a very busy year for the fashion designer.
While Paltrow may have hit the headlines for her 'conscious uncoupling' from Chris Martin this year, she also swapped her acting skills for journalistic ones, setting up a website devoted to clean living. Goop is any lover of Wholefoods dream, brimming with natural recipes, home products and maternal advice. With two cookbooks under her belt and several more in the pipeline, her empire continues to grow. With competitors such as Blake Lively following her lead, we expect more businesses of these kind to arise.
One of Britain's favourite comedians, David Walliams is quickly becoming this generation's Roald Dahl with his collection of children's stories. With over 10 titles to his name already and his most recent book, The Boy in The Dress, being adapted into a BBC programme over Christmas, the Britain's Got Talent judge might just become more famous for his books than for his comedy.  
Every boy's favourite girl-next-door, Jessica Alba has spent the past few years creating her own baby product business. The Honest Company was the born while Alba was pregnant with her first child, with the idea to create non-toxic baby products and detergents. Taking advantage of her celebrity status, she made an appearance on The Ellen DeGeneres Show in order to promote her all-natural cribs and by the end of the programme they had sold out. Girl knows how to work those connections.
JT, the former singer of NSYNC and heartbreaker of Britney Spears is expecting his first child with Jessica Biel, but this is not the first baby he has created. We're not saying that there are more mini JTs running round (well, not that we know) but when Timberlake isn't trying his hand at acting or performing at the BRITS, he has been busy creating a little empire of his own. To date, he has a tequila line alongside three restaurants. Unfortunately, if you want to sample the tequila you'll have to hop across the pond, but we're sure what you remember of your trip will be worth it.
It was surprising to us too when this Made in Chelsea heartthrob's idea for a "cheeky and sexy" sweet business kicked off but we cannot ignore the success of Candy Kittens. The business which started online has had several pop-ups across London, as well as being stocked in Waitrose (meaning it's definitely made it) and Harvey Nicholls. Describing itself as a "fashionable confectionary" company, the shop strives to make candy cool. Add some branded casual wear into the mix and this is the company of any sweet lover's dream.  
While she might not be top of your person-I-wanna-be list (or on it at all, for that matter) there's no denying the success of this homegrown Brighton 'babe'. Indeed, anyone who makes £50 million by taking their clothes off (to reveal the results of 6 boob jobs) has done pretty well by our standards. But, of course, it's not just that. This business-savvy lady has put all that silicon to good use and is set to star in her TWELFTH reality TV show. She's also got several clothing brands including KP Rocks, KP Equestrian and KP Baby, as well as her own production company Pricey Media. We think she then got 'boobs' confused with 'books' which resulted in her writing several novels, children's stories and a whopping five autobiographies by the age of 36. Phew.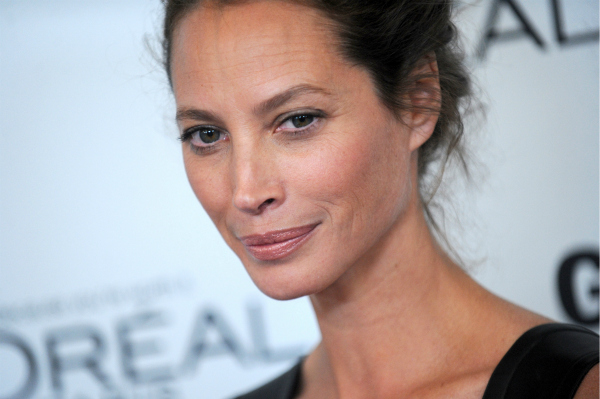 She may have modelled for every fashion house out there but Turlington-Burns has proved that beauty is not the only thing that she has to offer. Exploiting her celeb contacts, she has cemented her place as a philanthropist and recently launched the charity Every Mother Counts. The charity is a non-profit organisation which is dedicated to raising awareness and preventing deaths through pregnancy and childbirth. With partnerships with brands such as Amazon and Oiselle, it seems that the celebrity is using her fortune for good. You go girl!
Okay so he might not be a celebrity in the conventional sense of the word but he has used his socialite status to provide the people with London with some very enticing nightspots. Yes, Pelly – best friend of our favourite Royals – is the mastermind behind some of London's most controversial clubs. Remember Public? He also owns the Mexican haunt Tonteria and is also responsible for Mahiki. He might have got married earlier this year but we doubt that his party days are over. We hope not anyway…
The apparently not-so-ditzy blonde heiress once epitomised someone who was simply famous for being famous. Well, she capitalised on that rather nicely, beginning with reality TV programme The Simple Life which she followed up with her own perfume, clothing and handbag lines, as well as raking in the cash from regular club appearances. Not content, she's now turned her hand to DJ-ing and was recently voted in the top ten female DJs in the world, demanding up to $1 million for a set. Having viewed one of these 'performances' on Youtube, we're pretty sure we could do better and are now considering a rapid career change…
Our future queen's dashing younger brother has fared rather better than poor Pippa, whose party planning book was widely ridiculed in the press for top tips including 'a turkey can serve a large party because of its size' (oh REALLY?). Anyway, James and his Cake Kit Company have actually done rather well, leading to the launch of three further ventures, imaginatively named Nice Cakes, Nice Wine and Nice Group London. Impressive given that he seems to spend rather a lot of time posting pictures of marshmallows on Instagram…
That naughty night-vision vid would have been the stuff of nightmares for most self-respecting young women, but this bootilicious babe managed to pull off the turnaround of the century. Described as a 'branding genius' she's basically a brand in herself, with clothing and make up lines galore, as well as the phenomenally popular reality TV show Keeping Up with the Kardashians which ensures her family a share of the spoils too. Now that she's married to Kanye West and they're busy making a brood of their own (hopefully named North, South and East), we're getting a bit scared they're headed for world domination.
If you want to check if any of these celebrities are in town this week, or want to follow in their footsteps and check out some great celebrity events, click here!
For a full roster of any celebrities full contact details, please click here or to sign up and get full contact details of any celebrities agent, manager and publicist please click here!