If you're a frequent traveller you've almost certainly experienced the bright lights of the Big Apple, sunbathed on palm-lined Floridian shores and marvelled at the cinematic wonders of LA. But if you're up for a real adventure, there's way more in store for you than the obvious tourist costal clichés. Go away Disneyland, we're heading south! 
South, where the air's clean and the twang's southern. We've picked out our favourite sweet and sassy southern states we reckon you've got to visit. Sure, they might not be the flashiest parts of the U.S., but given the chance they're sure to roll out the red carpet (or at least a welcome wagon and several pitchers of iced tea) to make you feel right at home– Bless their hearts! They've got all the charm you'll ever need, and we've got the details. Listen up, y'all…
As a relatively new Arkansan (I've been a resident for a few years, now) I'll be the first to admit I had my doubts about The Natural State before I really got to know it. To onlookers, this may seem like too quiet a state to qualify as anything destined for more than a flyover. But with a closer look, you'll find more than a few endearing and humble wonders.
The state's most obvious claim to fame is Walmart. As the unassuming home of one of the world's largest corporations, Northwest Arkansas has blossomed into one of the country's best-kept secrets. The area is expanding rapidly but has somehow managed to retain its small-town vibe. Bentonville, the original home of the Waltons, now houses one of the best American art museums in the country, Crystal Bridges, as well as a large number of independent businesses, parks and state-of-the-art trail networks. You can't miss the idyllic historic downtown square, packed with acclaimed restaurants, bars and the nationally recognized Onyx Coffee Lab. 
Down the road about 30 miles is Fayetteville, home to the University of Arkansas and a diverse population of students and families that only add to the state's unique charm. On Dickson street, you'll find everything from the world-renowned Walton Arts Center (where you can check out productions like Wicked, Cats and The Book of Mormon) to Hammontree's gourmet grilled cheeses to the popular venue George's Majestic Music Lounge. While you're there, make sure to grab a t-shirt from Fayettechill, the clothing brand that was started by two business students and turned them into millionaires! 
Eureka Springs is perhaps the most idyllic locale in the state. Surrounded by natural springs, the area is famous for its beautiful inns (including the haunted Crescent Hotel), quaint shopping districts and the iconic Thorncrown Chapel.
The real wow-factor of Arkansas, though, has always come down to its outdoor splendors. The Ozarks mountains prove quite the display, while Devil's Den and The Buffalo National River provide apt locales for rafting and hiking. Plus, you cannot miss the most iconic Arkansas view, Whitaker Point.
Website: www.arkansas.com
Anyone will tell you this place is just peachy, and they're not wrong. The state is famous for their juicy, fresh grown peach trees and enchanting sunny landscapes. It's really not very difficult to find reasons to visit this pleasant state, but we did the work for you anyway…
First, of course, there's Atlanta and Savannah. Atlanta is probably the trendiest of the two staple cities, with a booming art scene and leading venues such as the downtown Fox Theatre and the High Museum of Art. The capital city also has played a large part in the country's history– While there, you can visit the former home of Martin Luther King, Jr., now a national historic site, as well as the Atlanta History Center. 
As for Savannah, this Spanish moss-covered city might just perfectly encapsulate the essence of southern charm and hospitality. Giant, cascading oak trees line colorful paths to pre-antebellum mansions while elegant gardens burst with the promise of tea parties that will have true southerners gasping, "Isn't that just precious?" For the true Southern experience, Savannah is a must-see. 
If the city life isn't exactly your speed, Georgia's also got getaways in spades. Tybee Island, the state's very own beach playground, is 22-square miles of pure, unadulterated, white-sanded fun. It's a picturesque complement to the rest of the state's idyllic splendor. If you ever get tired of that one (and why would you?) you can always visit one of the other dozens of beaches or stop and smell the flowers at Gibbs Gardens, the botanical paradise home to 20 million daffodils come springtime. 
Website: www.exploregeorgia.org
Tucked along the lower reaches of the eastern seaboard, North Carolina truly gives you the best of both worlds. It's one of the rare states where visitors can enjoy both breathtaking mountains and scenic beach views, all in a day's good time. Hailed as one of the most beautiful states geographically, N.C. accesses the Smoky, Blue Ridge and Appalachian Mountains – Take that, Colorado! And we haven't even mentioned the beautiful sunsets…
North Carolina towns, meanwhile, consistently make appearances on lists highlighting the best American cities to live in. Chapel Hill is home to the nation's oldest university and a slew of upscale neighborhoods that make it one of the most coveted (and expensive, eek) areas to settle in. Asheville is a historic and beautiful large city in the state, further proving its versatility. For every large metropolitan area, there's a small city with a true down-home vibe, just fixin' to wrap its southern charm around you.
If you want the true North Carolina experience, you've got to try the 3 B's: barbeque (the state's unofficial religion), burgers (always, always order them "all the way" style) and of course, beer. Not to mention, if none of these treats tickle your fancy, N.C. also happens to be the home of one of the United States' greatest delicacies and proudest achievements to culture and society: the Krispy Kreme Donut. 
As any southern state should be, North Carolina is famous for its own particular brand of southern hospitality. They've got all the sweet tea you'll ever need and the people there are known for being some of the friendliest in the nation. Darlin', you could do worse than pay a visit here.
Hint: North Carolina was truly the first state in flight! Visitors can walk the actual rough the Wright Brothers took when testing out the machine that would change technology forever.
Website: www.visitnc.com
Hold your horses, now– Did you really think a list of the best southern states would be complete without a rundown of the hallowed land responsible for mouth-watering fried chicken, the Dolly Parton amusement park, and one songstress by the name of Taylor Swift?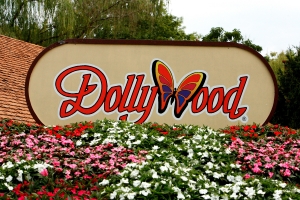 Tennessee is truly a multi-talented state. With a slew of culturally significant cities and one of the most beautiful national parks in the world, this state is nothing short of show-stopping. Even better, it's a got personality all its own. One trip here and you can experience the endless twang of country music, breathtaking views of the Smokys, some of the best barbecued bologna you've ever had and (obviously) Elvis Presley's hunka-hunka hometown– all in a weekend's time! 
You might elect to start your trip in Nashville, the birthplace and crowned jewel of country music. If so, you'd be foolish to miss the Grand Ole Opry (home of the long running radio show) and the Country Music Hall of Fame and Museum. If it tickles your fancy, while you're in the neighborhood you can check out a full-sized replica of the Greek Parthenon, which is conveniently just a four mile trek from the Bluebird Cafe, where (legend has it) a fourteen-year-old girl was discovered who would later go on to basically rule the world (or at least popular music). 
When you've finished swimming in one of the many giant guitar-shaped swimming pools of Nashville, you can continue on to Memphis, famed as much for its specialty barbecue as its sprawling Elvis Presley estate. Rock-n-Roll dominates this part of Tennessee, and the music is always turned up in the iconic Beale Street entertainment district.     
All of these attractions seem a little random? Well sugar, that's just the fun of it! But if you need to take some time to relax and reflect, the Great Smoky Mountains National Park is there to take your breath away. You could spend an entire trip just inside this gorgeous landscape, and we wouldn't judge you if you did (even if the Heartbreak Hotel might be a little offended).
Website: www.tnvacation.com
We just couldn't leave this one out. It doesn't get much more nifty than the Pelican State, as far as we're concerned here at The Handbook. No joke– In addition to an absurd amount of pelicans, Louisiana is home to some of the finest history, cuisine, culture and downright intrigue of any state south of the Mason-Dixon line.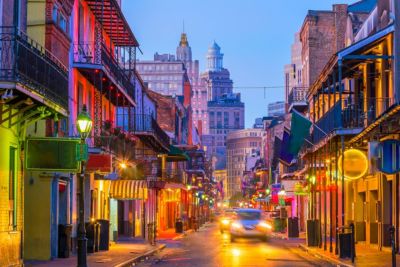 New Orleans, of course, would be anyone's obvious guess for a starting point. Quaint architecture, historical landmarks, alligator swamp visits, ancient cemeteries, spooky ghost tours, psychic mediums, voodoo witches to cast a spell on your soul… standard tourist fare! Or, if you're in the mood for something a little more conventional, head over to the iconic French Quarter for a beignet, a cup of coffee, or something a little heartier, if you know what we mean. And, particularly if you plan to visit during Mardi Gras, don't even get us started on the bar scene.
Jokes aside, New Orleans is a gorgeous city with endless opportunities to learn about the history behind some of their best cuisine, traditions and landmarks. Trust us, if you've not tried cajun classics like jambalaya or gumbo, you're in for a Tabasco-flavored treat – so long as you can handle the heat! 
Truly, Louisiana has much to offer in the way of southern charm. In addition to the aforementioned wonders of NOLA, visitors can experience the antiquated majesty of historic plantations, partake in the annual Breaux Bridge Crawfish Festival and indulge in the real religion of many true Southerners – American College Football. 
This state's got all the southern charm you'll ever need. But beware, just like many of the other southern destinations we've outlined, Louisiana gets particularly hot in the summertime. So if you decide to come pre-October, just remember one of tried and true southern phrases: You'll be sweating more than a sinner in church.
Website: www.louisianatravel.com